Classes for adults
The adult's ballet classes take place every week at Kentish Town Community Centre, a short walk from Kentish Town station. Classes are open to both men and women, on a drop-in or on-going basis.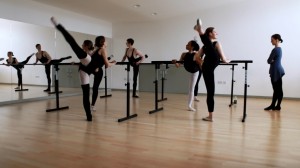 Beginners (Level 2):
Tuesdays  6:45 pm – 8 pm  
Beginner's Ballet classes are open for those who familiar with a basic ballet routine.
Intermediate  (level 2):
Fridays  6:45 pm – 8:00 pm and  Sundays (to be confirmed)
Intermediate ballet group is for those who have done ballet for a few years and know all the basic exercises. Maybe you have taken a break from ballet and now feel you would like to go back to it. Or, after years of dancing, you would like to try out a new, Russian perspective on ballet.
*If you are unsure which group suits you, please contact us and we will advise you.