♫ Tuesday, November 20th, 2018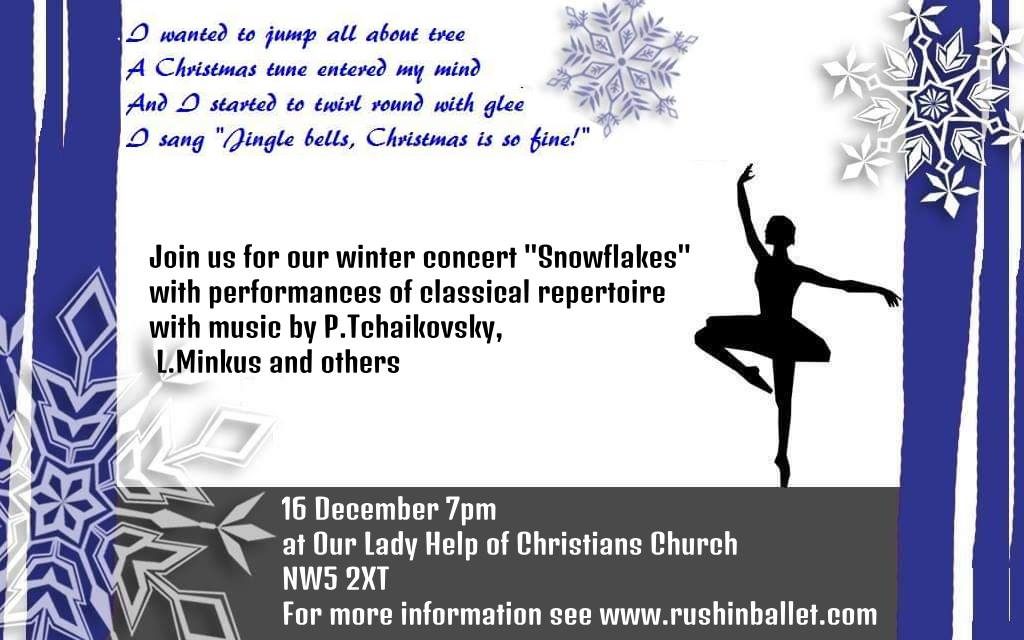 We are delighted to present our annual Winter Concert "Snowflakes" and hope you can join us for the evening of classical ballet performances, live music, and singing. This year we have prepared a wonderful mix of dances from Swan Lake, Paquita, and others. The warm atmosphere awaits you if you come to celebrate with us the beginning of Christmas Season!
We are grateful to all our friends for their support over the years and look forward to seeing you all again at the "Snowflakes" concert.
The concert is on Sunday 16th December, at 7 pm at the Our Lady Help of Christians Catholic Church in Kentish town.
Over 60-s and kids free.
Tickets on the day £8, Concessions £3, Online £5.